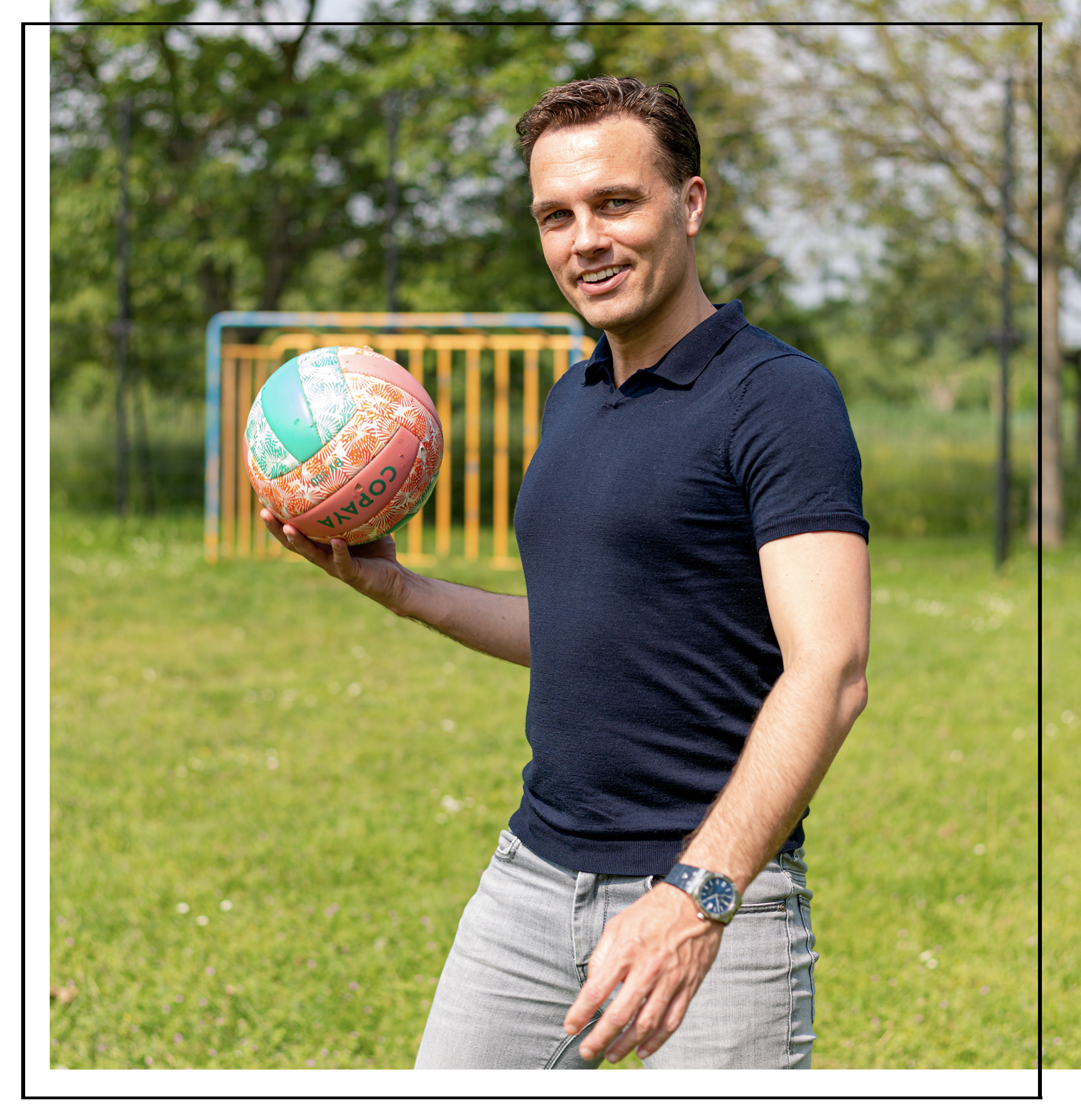 Dirk-Jan in den Eng
Football is my passion. I've been doing that all my life. Playing football is over, but the ball you see in the picture: I still play footvolley on the beach!
As an organization we are a service provider. And that suits me very well. My actions are aimed at entering into long-term partnerships.
What do you do at Compliance Factory?
I am mainly responsible for the temporary employment branch, arranging employment contracts with deployed employees and taking care of the salaries/payroll administration.
When should the customer call you?
For contract advice regarding the hiring of external employees, temporary employment, payroll, the self-employed and hiring third parties. And of course for arranging that contract!
What do most people not know about you?
That's quite a lot I think. it takes a while before I show the back of my tongue.
What are you proud of within Compliance Factory?
I have worked at Compliance Factory almost from the start, so I feel very connected. From a very informal atmosphere, companies know where to find us when it comes to legislation regarding the self-employed, staffing and payroll. When dealing with the contracts, connections are created and often long-term fun collaborations. And I enjoy that!